Unleashing the power of technology!
About Us
At IT Works Consulting, we believe that technology can be a powerful force for good. We help businesses of all sizes use technology to achieve their goals, whether that's improving efficiency, increasing productivity, or reaching new customers. We offer a wide range of IT consulting services, including: Business strategy: We help businesses develop IT strategies that align with their overall business goals. Systems design and implementation: We design and implement IT systems that meet the specific needs of our clients. IT support: We provide ongoing IT support to our clients, including helpdesk support, system administration, and software development. Security: We help businesses protect their data and systems from cyberattacks.
Our Mission
To provide businesses with the expertise and resources they need to succeed in the digital age.
Our Vision
To be known for our innovative solutions and our commitment to customer service.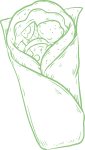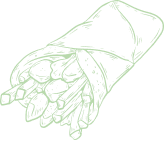 Innovating the future with technology
Why Choose Us
At IT Works Consulting, we believe that technology can be a powerful tool for businesses of all sizes. We help our clients to use technology to improve their operations, increase their efficiency, and grow their businesses. We have a team of experienced consultants who are experts in a wide range of IT solutions. We work with our clients to understand their needs and goals, and then we develop a custom solution that meets those needs.