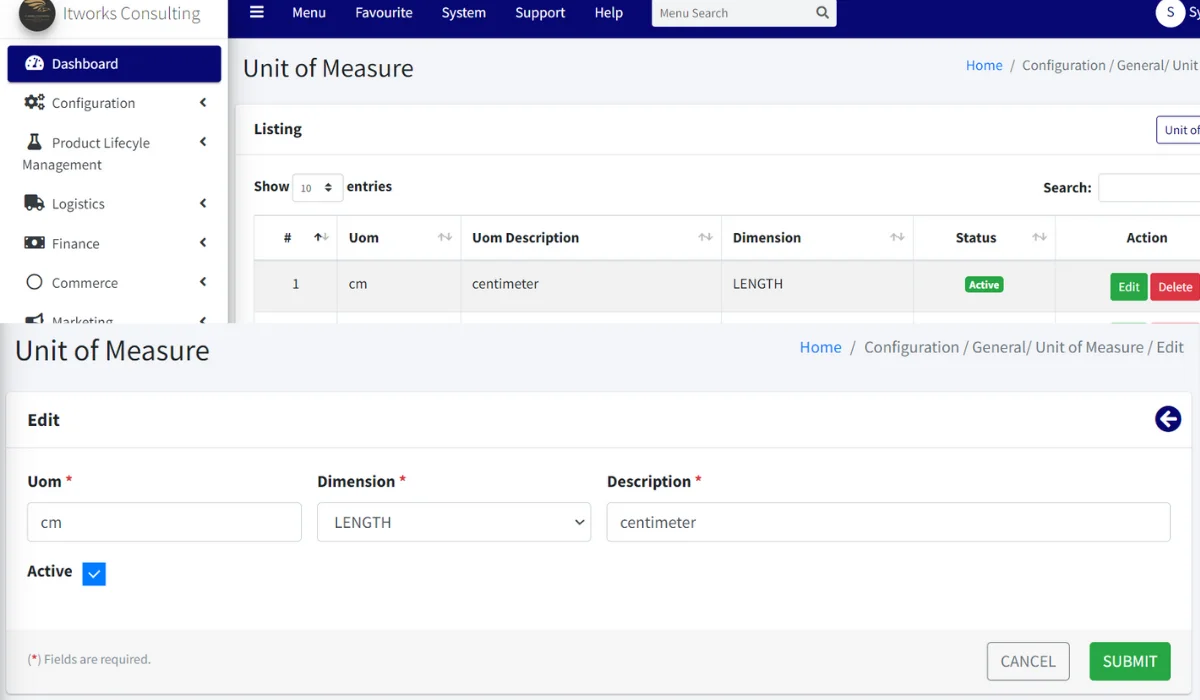 Purpose
Unit of measure in ITWORKS ERP System is a configuration element to define Unit of measure. It is used the system to assign the Unit of measure to material master and other module. The UOM is generally available in the system for converting Unit of Measure and also assigned to Unit of measure.
Setting
UOM : Code of UOM
Description: Description of UOM
Dimension : 8 Character the same dimension are convertible with each other
Integration

It is integrated with all the ITWOKS ERP System.